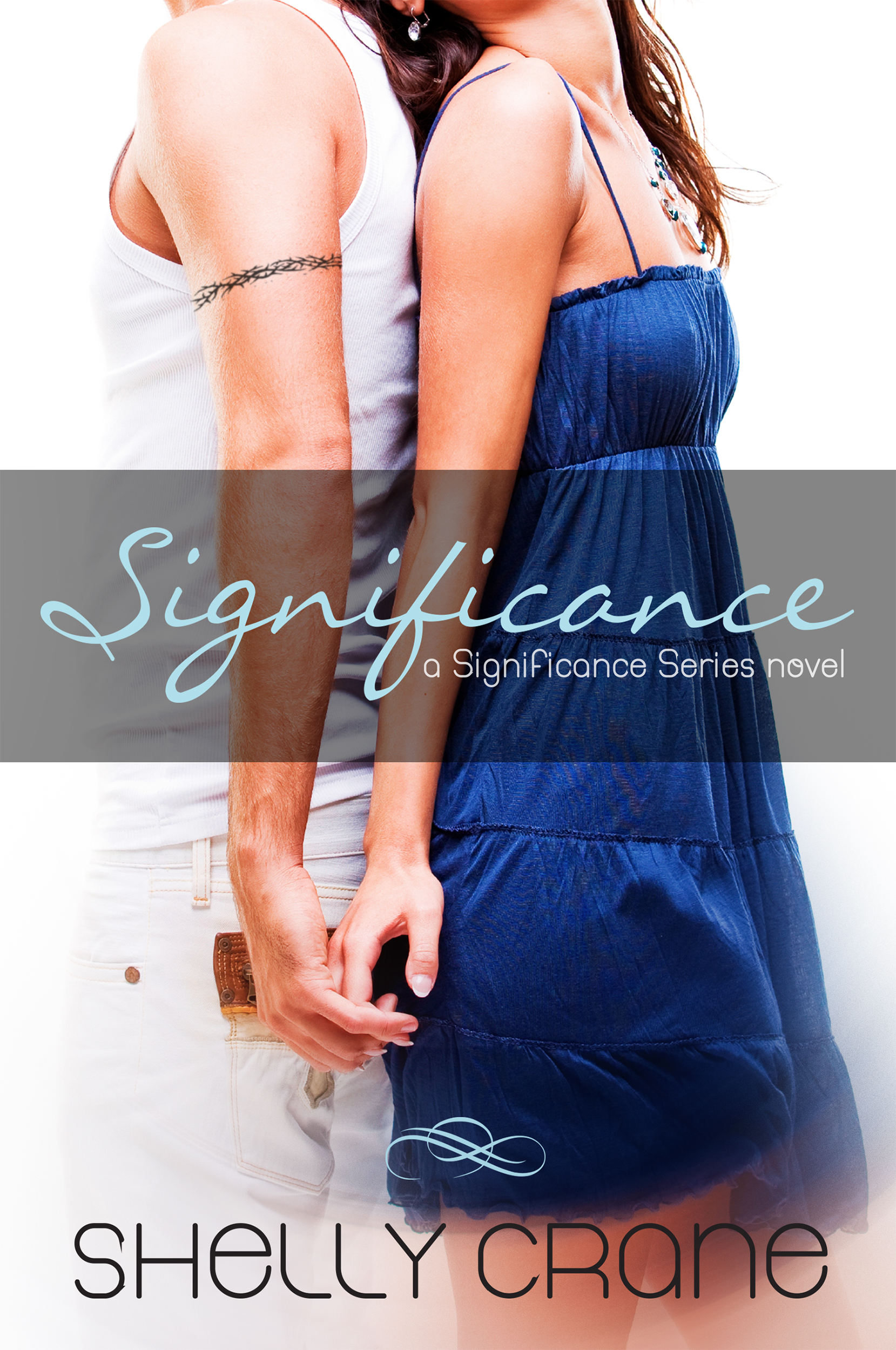 Title: Significance
Author: Shelly Crane
Publication: June 15. 2011
Series: Significance #1
Format: Ebook
My Rating:
♥♥♥♥
Summary:
Maggie is a seventeen year old girl who's had a bad year. Her mom left, her dad is depressed, she's graduating, barely, and her boyfriend of almost three years dumped her for a college football scholarship. Lately she thinks life is all about hanging on by a thread and is gripping tight with everything she has.
Then she meets Caleb.
She saves his life and instantly knows there's something about him that's intriguing but she is supposed to be on her way to a date with his cousin. But things change when they touch, sparks ignite. Literally. They imprint with each other and she sees their future life together flash before her eyes. She learns that not only is she his soul mate, and can feel his heartbeat in her chest, but there is a whole other world of people with gifts and abilities that she never knew existed. She herself is experiencing supernatural changes unlike anything she's ever felt before and she needs the touch of his skin to survive.
Now, not only has her dad come out of his depression to be a father again, and a pain as well, but Caleb's enemies know he's imprinted and are after Maggie to stop them both from gaining their abilities and take her from him. Can Caleb save her or will they be forced to live without each other after just finding one another?
My Review:
✧
I recieved a digital copy of this book free of cost for a read-to-review basis.
✧
I really really really enjoyed this book. I fell in love with the cover and the book itself was really great. This was an enjoyable book, and the romance was just oh so adorable. I love Maggie and Caleb, they are my one true pairing lol! I surprised myself because I found myself really enjoying this. I'm not into the whole 'fall in love at first sight' thing but this was really great.
- Maggie
Maggie is an extraordinary character. At first, I didn't think I was going to like her so much because she was like in a little dark cave in the beginning of the book, I couldn't connect to her. But then she starts to unfold and I really enjoyed her character. I loved how she was able to control her abilities. She was a great character.
- Caleb
Ah, Caleb is so sweet. I really loved Caleb's character. He was so sweet and caring to Maggie. His restraint to jump into their new relationship was admirable. His jealous side was very funny to read. I loved Maggie and Caleb together, they were just so adorable.
Overall, the concept of this book was great. I would get confused with all the characters being thrown everywhere because it was really hard to remember who was who. Especially during the plot, I was just thinking to myself, "wait, are you the bad guy?" because I simply couldn't bring myself to remember every single character in this book. But everything in this book was really great. I really enjoyed this and I can't wait to read more on this series.