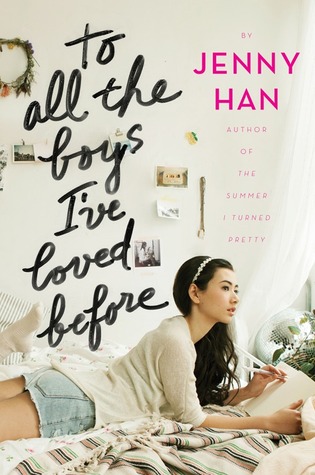 Title: To All The Boys I've Loved Before
Author: Jenny Han
Publication: April 15, 2014
Series: To All The Boys I've Loved Before #1
Format: Ebook
My Rating: ♥♥
Summary:
To All the Boys I've Loved Before is the story of Lara Jean, who has never openly admitted her crushes, but instead wrote each boy a letter about how she felt, sealed it, and hid it in a box under her bed. But one day Lara Jean discovers that somehow her secret box of letters has been mailed, causing all her crushes from her past to confront her about the letters: her first kiss, the boy from summer camp, even her sister's ex-boyfriend, Josh. As she learns to deal with her past loves face to face, Lara Jean discovers that something good may come out of these letters after all.
My Review:
This was an alright book, it was very predictable and I am not sure I want to read the sequel. Lara was a little too immature for her age and she calls her daddy, daddy all through the book. Kitty got angry so easily. I am not going to write a full on review about this book, but I will say a couple of thoughts.
Josh was a nice character and I thought he was really cute. Lara was too annoying and too immature. Kitty was so mad about lots of things, but she does act as a little sister would. I wasn't impressed with this book.