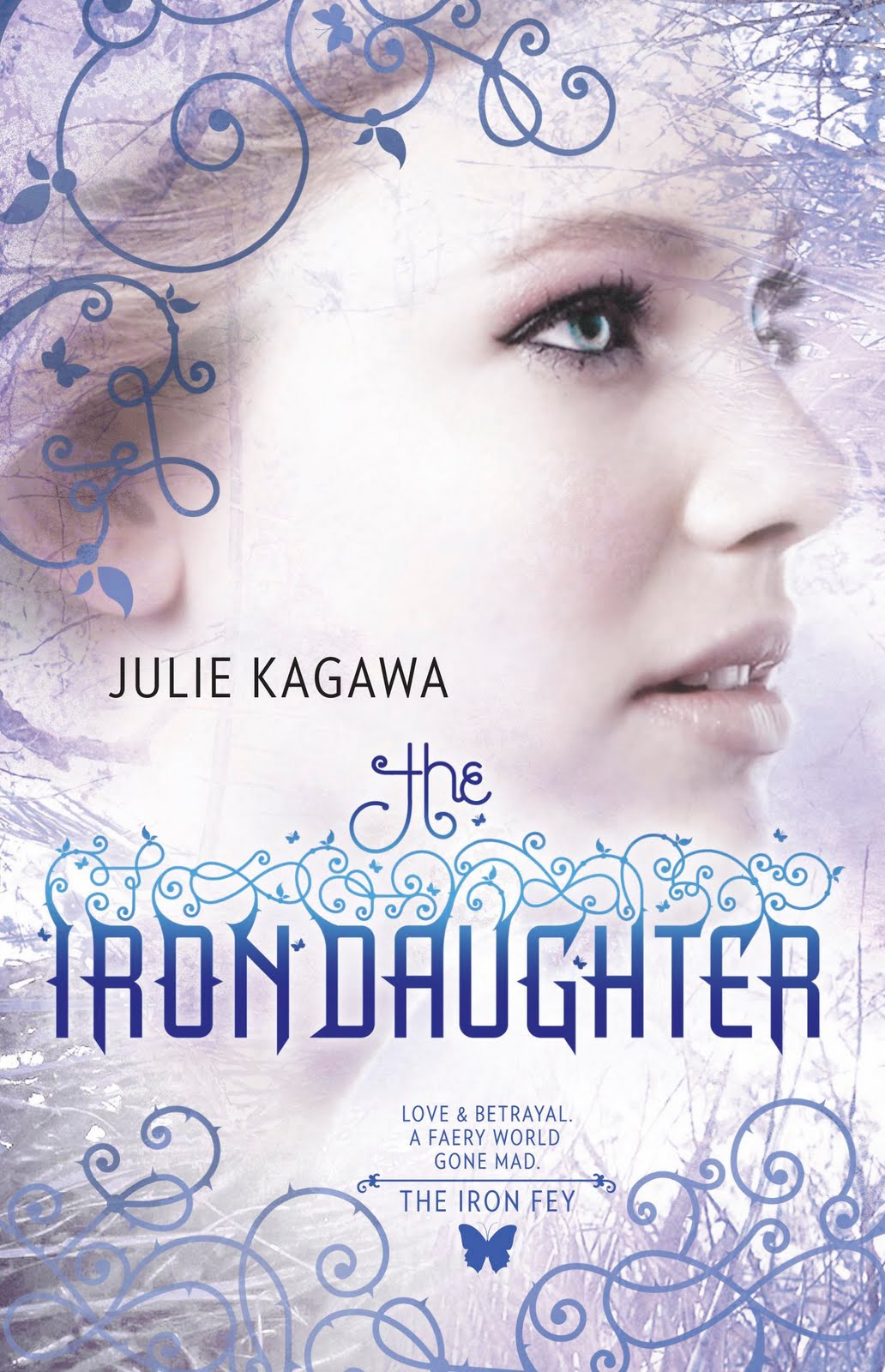 Title: The Iron Daughter
Author: Julie Kagawa
Publication: October 1, 2010
Series: The Iron Fey #2
Format: Ebook
My Rating:
♥♥♥♥♥
Summary:
Half Summer faery princess, half human, Meghan has never fit in anywhere. Deserted by the Winter prince she thought loved her, she is prisoner to the Winter faery queen. As war looms between Summer and Winter, Meghan knows that the real danger comes from the Iron fey—ironbound faeries that only she and her absent prince have seen. But no one believes her.
Worse, Meghan's own fey powers have been cut off. She's stuck in Faery with only her wits for help. Trusting anyone would be foolish. Trusting a seeming traitor could be deadly. But even as she grows a backbone of iron, Meghan can't help but hear the whispers of longing in her all-too-human heart.
My Review:
I loved this book so much. I loved it so much more than the first one. I loved it, the ending was just amazing my god I am at a loss for words this was just simply amazing how else could I put it? This was so amazing, the characters, the plots, everything! I was on the edge of my seat throughout the book.
- Meghan
I love Meghan's character, she is such a phenomenal female lead and her growth is just outstanding. She is incredibly brave and so amazing and doing what she does. There is a lot to say about Meghan but the first that pops into my head is heroic. She puts her family first and even though the whole winter world despises her, she still wanted to save them. I thought that Meghan had grown so much from The Iron King to this one.
- Ash
Ah Ash. I love him so much. I can't get him out of my mind. I cried so much because of this jerk..I take that back I can't be mad at him because of the beginning and most of the middle, the ending recovered all that for me.
- Puck
I love Puck's humor. He is always making me grin in the stupidest way. There is so much to him that is just awesome but I still love Ash so much more. I think what I really like from Puck is his humor, he is gentle and very loving and guarded but he is sarcasticness is just too much where you just have to laugh.
- Grimmalkin
I love this cat. Even though he is really rude he is a really great companion and hilarious. I would love to have a cat as Grimmalkin, but more loving and less rude.
- Ironhorse
Aw, I loved this man...horse? He is incredibly brave and just so loyal. I cried for a few minutes because of this horse (man?).
Overall, the way this book ended just had me speechless, Ash had me speechless! I am so glad this is how it ended but what's going to come next in the series. I could not think of better characters for this addition to the series. Julie is such an amazing writer, I am glad I got onto this series and I will definitely be going to the third one as soon as possible.