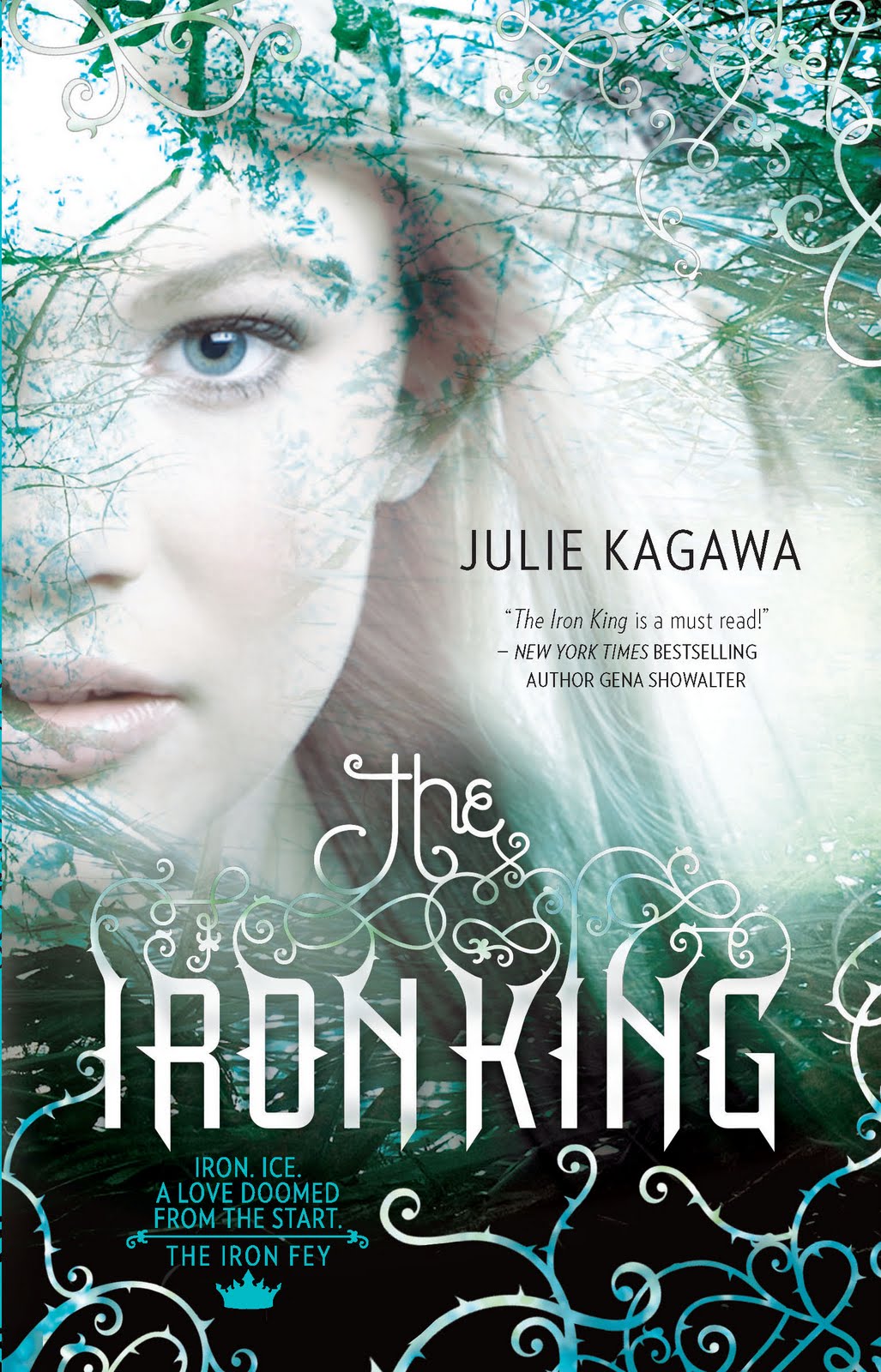 Title: The Iron King
Author: Julie Kagawa
Publication: February 1, 2010
Series: The Iron Fey #1
Format: Ebook
My Rating: ♥♥♥♥♥
Summary:
Meghan Chase has a secret destiny; one she could never have imagined.
Something has always felt slightly off in Meghan's life, ever since her father disappeared before her eyes when she was six. She has never quite fit in at school or at home.
When a dark stranger begins watching her from afar, and her prankster best friend becomes strangely protective of her, Meghan senses that everything she's known is about to change.
But she could never have guessed the truth - that she is the daughter of a mythical faery king and is a pawn in a deadly war. Now Meghan will learn just how far she'll go to save someone she cares about, to stop a mysterious evil, no faery creature dare face; and to find love with a young prince who might rather see her dead than let her touch his icy heart.
My Review:
I loved this book! Throughout many books, there are always chapters that bore me but that did not happen at all through this book. I enjoyed every little page. I was very impressed with how much I enjoyed reading this, I can happily say I will definitely be continuing this series. Julie Kagawa's writing is phenomenal, this was my first book of hers and I was no disappointed. I was expecting a little from it but I am just astonished on how much I liked this book.
- Meghan
I enjoyed reading Meghan's character. She did have one flaw, jumping into action without thinking at all. I was frustrated on only that part, she could have died multiple times through the book if Puck nor Ash were there to protect her. I respect that she would do anything at all for those she loves, but agreeing way too fast into debts is not smart at all. She was very careless into going into debts. Although, I thought she was going to be annoying main character in the beginning, that soon changed. I cannot wait to see her growth in the sequel.
- Puck
I found Puck hilarious. His snarky remarks are to die for, I could not stop giggling. I share a room with my little sister and while she is 'facetiming' or texting her friends, she would get very frustrated with me if I show any kind of emotional while reading a book. Either it is laughing, crying or gasping she would get very upset with me. Sorry for getting off topic. Anyway, I thought Puck was just so funny and admirable. I hope he continues on through the book, I am very concerned of what is going to happen to him. Surely, Julie could not put off a main character like that after what happened...right?
- Ash
I have to say, I liked Puck better than Ash but I am growing on Ash. I still really like him but I like Puck a tad more. I did not like Ash at all through the middlish part of the book. I thought he was a horrible guy but we grow to see more of the great sides of him and they are just great. As you can tell, I am anxious to start the next book.
Overall, this was a great book and an awesome start to the series. All the characters in this book were great. Even the ones that are bad are still great add ons to the book. We need to have villians in these type of books. I did not like the stepfather at all but at the end he was okay, I don't dislike him as much but I need a little more than that to get me onto his side. I was upset with the mom at the final chapter. She is your daughter! She got me very upset. I thought Ethan was the most adorable thing. Poor guy, I'd be traumatized after the experience but he is a strong little boy. After reading this book, I have high expectations for the next books. I hope there are as great as this one, if not better.